Page 1, Page 2, Page 4, Page 5, Page 6


At dinner Saturday night Lea brought flamingo straws for the kids . . .


And Anne brought chocolate coins.


And Lea provided games for the kids while we waited (and waited....) for dinner.


After dinner the kids had ice cream and Nintendo.


Lea and Mike got out the Karaoke machine, and Will turned out to be the biggest ham of the night.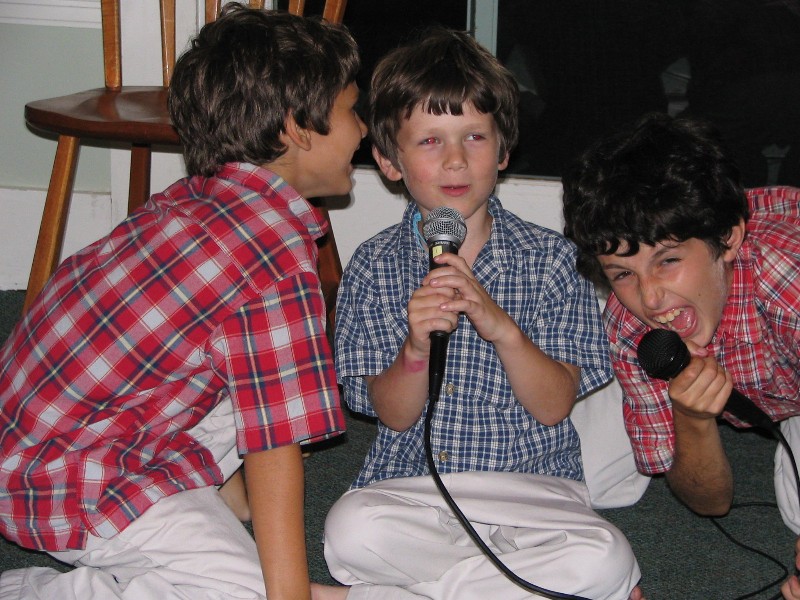 Although Andrew gave him a run for his money.


The three brothers sang "YMCA" - or Andrew and Nat sang while Will acted out the letters.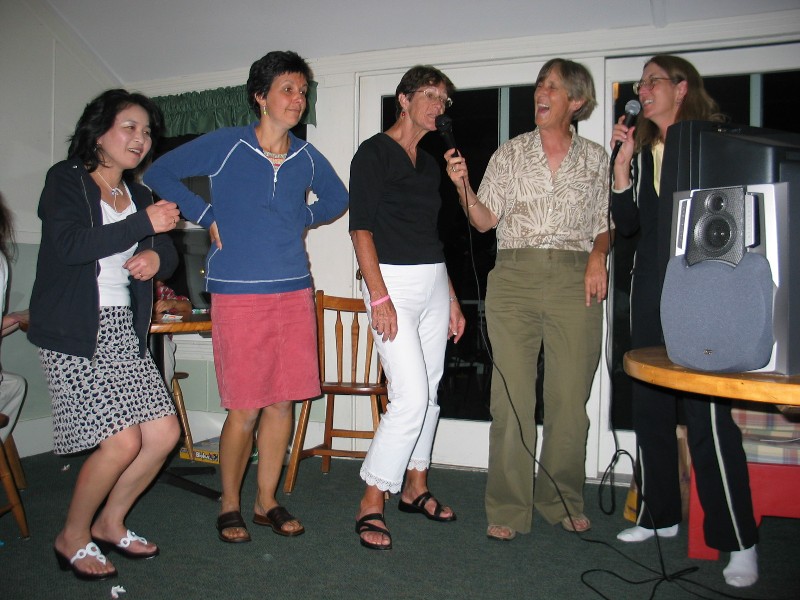 The sisters sang "Stop in the name of love!"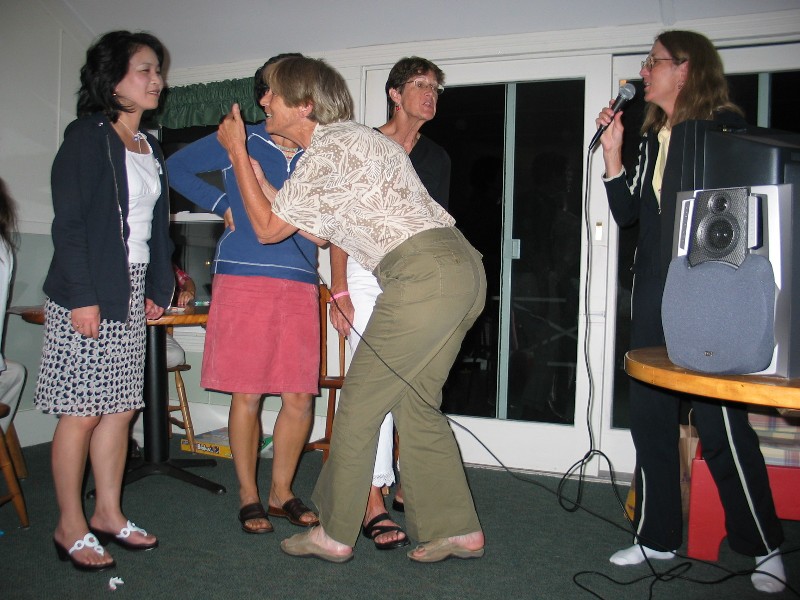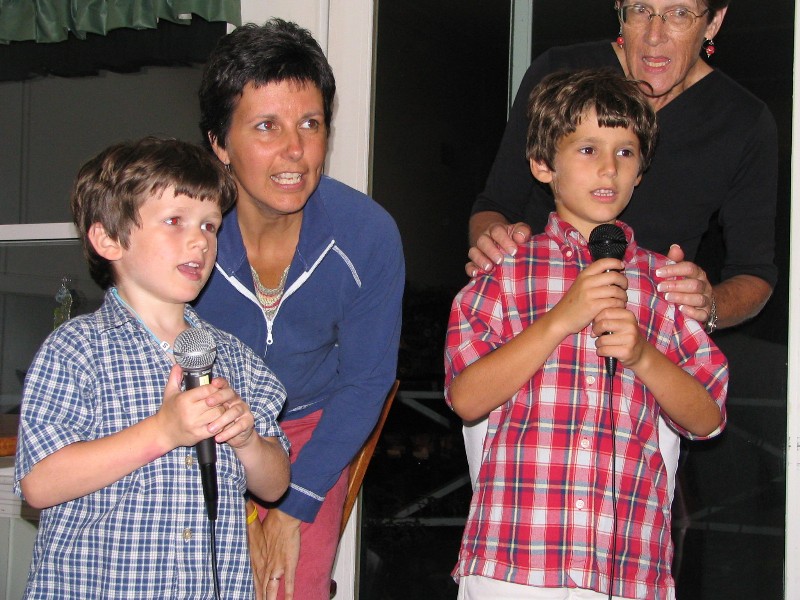 Group sing of "Yellow Submarine"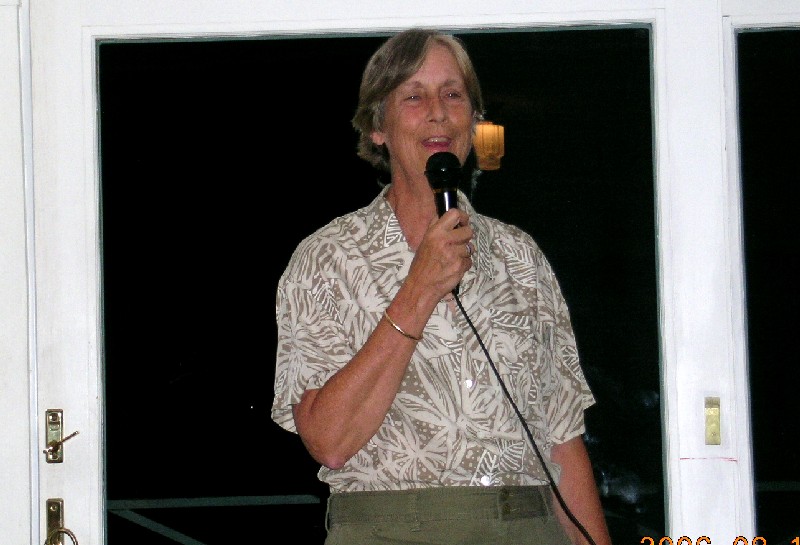 Marj sang "Silver Threads and Golden Needles" but probably should have been "Silver threads among the gold"
Page 1, Page 2, Page 4, Page 5, Page 6